Are you looking to find the answer that which are the best free logo maker websites online?
Whether you are starting a business or making a website, or making an app, the first thing you need is a logo. Because logos is the first presentation of your brand. If you want to give contact cards of your business to any customers, then it is very necessary to have a good looking logo on them. If you have developed an app, then the logo plays a very important role in it.
The more attractive the logo is, the more people will get attracted to it, and more people will download your App. It means that the logo becomes the first presentation of your brand. If your logo is very attractive, then people will remember your brand with your logo, and whenever they see that logo again, it will automatically remind them about your brand.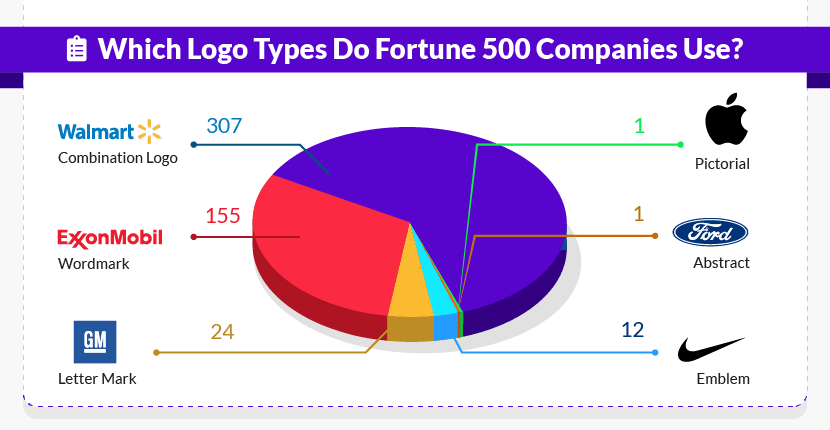 image source: websiteplanet
List of Free Logo Maker Apps
Creating a logo from scratch is a challenging task if you are not very creative but don't worry, we will help you to make this task easy for you. This post is going to deal with the best logo maker that you can use to create a logo. Here's the list of free logo maker apps. Check the below list;
#1. Wepik
#2. Adobe Spark Logo Maker
#3. DesignHill
#4. Shopify Logo Maker
#5. Canva
#6. Wix Logo Maker
#7. Zyro Logo Maker
Brief: Free Logo Maker Apps 5+
Below is the list in which we have discussed more than 5 best free logo maker apps. We have included logo makers of every type. Suppose you want to be more creative and fully featured while logo making. We have all free logo makers. If you want your logo to make immediately and you don't want to spend too much time on it, we have a logo maker for you.
Below are the best free logo-maker apps. You can choose any one of them according to your needs. We will recommend you go through all the logo makers to have more choices of logos.
Wepik
Wepik is one of the leading websites for logo design and a great option for small businesses in need of professional-looking branding. It offers a vast library of templates with various designs for different types of businesses that are already designed in various formats depending on where you want to publish your publication (online or printed). All of them can be used as a great starting point to create your own logo – their simple and intuitive edit tool allows any user to get creative, giving you complete control over your design and enabling you to customize it to your exact specifications.
Among its many innovative features is a brand kit, in which you can save the parameters of your brand to easily create future creations. Whether you are a professional designer or just starting out, Wepik is always an excellent choice.
Adobe Spark Logo Maker
As you might already know that Adobe is one of the most successful and well-established companies that has already provided some of the industry-leading software to the world, including Adobe Photoshop, which professionals use for photo editing, and Adobe After Effects which get used for video editing. Now Adobe also has its logo maker, known as Spark logo maker. It has thousands of ready-made templates. If you do not want to create a logo from scratch, then you can choose a pre-made edit accordingly.
Also Check: UX Design Principles
DesignHill
DesignHill Logo Maker is an intelligent DIY tool, useful for both novices and pro-designers. This interactive tool lets you create a professional logo design in just 5 minutes—all you need to do is enter your business name, slogan (if any), etc. The tool comes with thousands of logo design templates for every industry to choose from. Pick one closest to your business and start customizing it with the choices of your colors, icons, fonts, etc.
Designhill logo maker is AI-powered, making logo creation a fun-filled activity. If you are stuck somewhere in the process, you can get help from their experts through their live chat. The logo designs created using this tool are unique and professional.
The tool is entirely free to use. But you need to pay a reasonable charge if you download your designs.
Shopify Logo Maker
This is a primarily used E-Commerce platform. If you want to create your own online store and sell things, then Shopify is a one-stop solution. Almost everyone who wants to start their online store is choosing Shopify. Shopify also has its, own logo maker. If you want a logo for an e-commerce-based website, app, and brand, then Shopify logo maker is the one-stop solution for you.
Canva
Canva is the most professional and well-featured online graphics-making tool. Not only logo Canvas can get used for making posters. Canva has tons of options on how to create graphics it. If you want to make a poster for Facebook, then they provide you with a predefined size that will completely fit your poster needs. They have their own elements database in which you will get many free-to-use graphics items. If you want to be more creative and more well-featured with logo making, the canvas is perfect.
Also Check: UI UX Design Trends
Wix Logo Maker
It is the best artificial intelligence-powered logo maker. Wix logo maker we will ask you some questions like your industry for which you want to make the logo and some other questions. Once you have answered all these questions, the Wix logo maker will recommend many premade logos, and you can choose from them. In this way, you do not need to even think about how to design your logo. The artificial intelligence system of the Wix logo maker will automatically suggest to you many logos, and you can use them. Later you can also modify logos that get recommended by Wix, which to you according to your choice.
Zyro Logo Maker
This logo maker is the most straightforward logo maker you will ever find. According to them, you can create your logo in just three-step. First of all, you have to pick a starter logo that Zyro will provide you, and next, you will have to choose a colour and then a shape. You can create a logo for your brand with just these three simple steps. If you do not want to give a lot of time making a logo and want your logo to get created immediately, Zyro is best for you.
Conclusion
We hope you found the above information useful and helpful about different logo makers. We also hope you are designing the best logos now. Let us know about your favorite logo maker in the comment section below. Till then stay safe and stay happy.